Thomas Dworzak spent almost a decade between 2004-2013 following the Georgian military as it fought in the wars in Iraq and Afghanistan. His new book, Khidi – The Bridge, presents his photographs in the form of a feature film script, written by Dutch writers/directors Ineke Smits and Jeroen Stout. The narrative follows a fictional unit as it defends a bridge from insurgents "in a war that maybe isn't theirs." The book's release unintentionally coincided with America's much-debated withdrawal from the country, closing a chapter of US intervention in the region.
Email us at info@clair.me to order your copy of The Bridge. We're also pleased to offer 10 signed and numbered copies (#101-110) for 80€ plus shipping costs.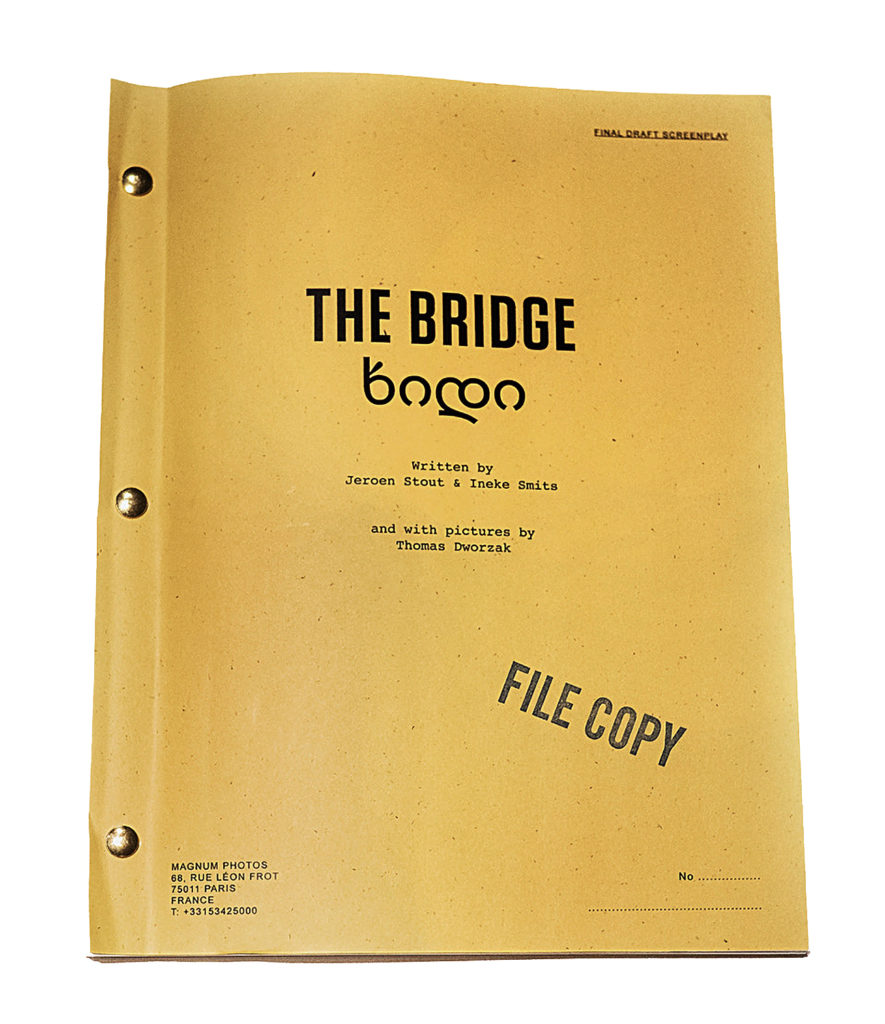 Thomas Dworzak was born in 1972 near Cham, the town where "Die Brücke" was filmed in 1958. He lives, on and off, in Tbilisi and has travelled the Caucasus, Afghanistan and Iraq since 1991. Filmmaker Ineke Smits and radio-maker Jeroen Stout write, direct and produce international award winning films and audio productions, and collaborate on multi-media projects. Their work can be seen and heard on public broadcasts and is distributed in cinemas and at international festivals. They live and work between The Netherlands and Georgia.